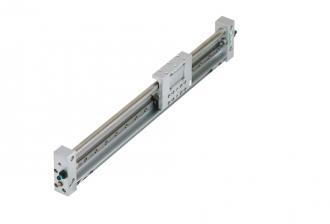 MRG2 - AIR CYLINDER
กรุณาติดต่อ 081-6174365
[Uses a guide with rated load 1.5 times greater than previous models (compared to equivalent products in φ16 market)]
High rigidity with linear guide realizes high repeatability.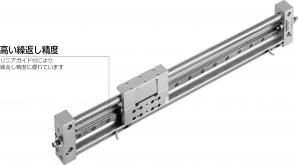 [Low table design]
A thin design with a low slide table height.
2 surfaces can be used for workpiece mounting.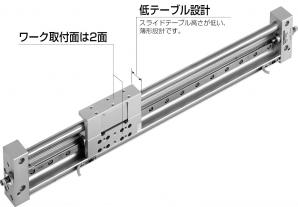 [Equipped with lubricating mechanism: lubricator]
A fiber assemblage (lubricator) soaked with grease is mounted on the sliding portions of the piston and slider. This enables stable lubrication to prevent wear for long periods.
A significant improvement of service life (by more than 2-fold compared to our previous models) and stabilization of operation have been realized.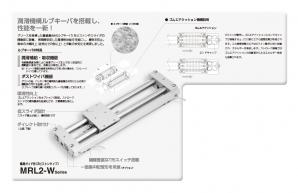 [Features of lubricator (1): Lubrication supplying/absorbing function]
Due to the effects of the capillary phenomenon, the soaked grease can be evenly applied to the sliding surface in a stable manner while absorbing any excess grease. Note) Use the scraper to wash the tube surface directly with cleaning liquid.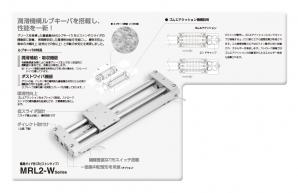 [Features of lubricator (2): Dust wiper function]
As well as dust, the powder from packing wear, etc., is captured within the fiber assemblage to reduce dirt from accumulating on the sliding portions. (The conventional powerful scraper is also available.)