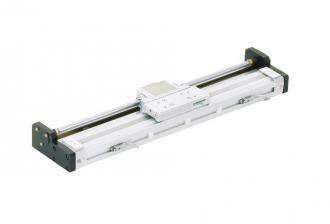 SRT3 - AIR CYLINDER
กรุณาติดต่อ 081-6174365
[Easy brake release]
Easy operation: simply return the brake plate to the original angle with a flathead screwdriver to release the brake.
[No more complicated piping work]
Simply connect to the end flange to supply pneumatic pressure to the brake. No movable piping (e.g., cableveyor) is necessary, so the piping is straightforward.
[Simple structure]
Simple structure with very few components in the brake section.
[Space saving]
The brake unit is short, compact and space-saving.
[Brake performance]
Repeat stopping accuracy ±1.5 mm (with no load 300 mm/s).
Brake is highly durable and lasts longer.