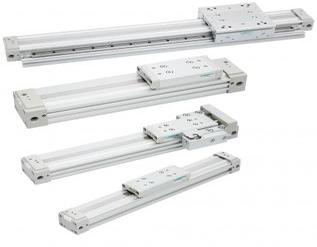 SRL3 - AIR CYLINDER
กรุณาติดต่อ 081-6174365
[Flat cylinder]
Piston is flat, with a structure allowing it to receive load.
Highly load-resistant, with rotation-stop mechanism also provided.
[Sealing belt]
Seal part is straight, improving sealing performance.
[High-speed packing]
A piston packing for high speed operation has been adopted.
[Common port]
A common port (one-side piping) or standard port (both sides piping) can be selected according to the installation location.
Downsizing of equipment realized.
[Magnet provided as standard]
Compatible with switch installation as standard.